Products
Are you happy with your current new patient marketing? Is it cost-effective? Is it embarrassing? Is it non-existent? Most importantly, is it effective? What about patient retention? Do your patients view seeing you as a luxury... an elective they cut out first when they need to tighten their belts? Do you find that during a slow economy your patients come in less?
It's time that you had new patient marketing and patient retention tools that were cost effective and produced results. Watch your patients decide on their own that they need treatment. All too often marketing is mistaken as a way to 'sell' someone on why they need to spend their money with you. Marketing should be the language used to communicate that a company's service will benefit their client. In this case, that your treatment will help your patient. With Chiroglyphix you have an application that will literally change how you do business and differentiate your practice from the rest.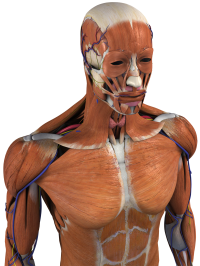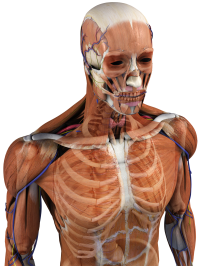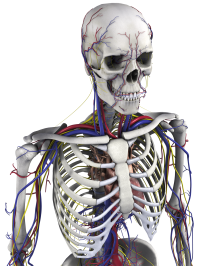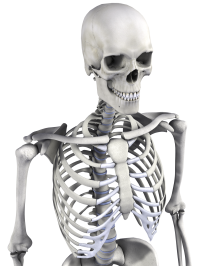 Chiroglyphix single and multi-computer editions each come with the following animations, exercises, and stretches:
Bulging Disc
Carpal Tunnel
Decompression/Compressed Disc
Degenerative Disc
Dermatomes
Facet Joint
Herniated Disc
Knee Trauma
Nervous System & Related Muscles
Nervous System & Related Organs
Plantar Fasciitis
Pelvis
Posture
Whiplash
Sciatica
Scoliosis
Sacroiliac Joint
Spinal Stenosis
Shoulder Conditions
Spondylothesis
Sprained Ankle
Subluxation
Trigger Points
TMJ
Reference Body Spins
Arm Exercises & Stretches
Cervical Exercises & Stretches
Chest Exercises & Stretches
Groin Exercises & Stretches
Hamstring Exercises & Stretches
Hip Oblique Exercises & Stretches
Legs Exercises & Stretches
Neck Exercises & Stretches
Shoulders Exercises & Stretches
Spinal Mobilization Exercises & Stretches
Trunk Stability Exercises & Stretches
During any animation, pause and draw directly on screen and even type on the image as well. Save in the electronic patient file or print for patient to take home.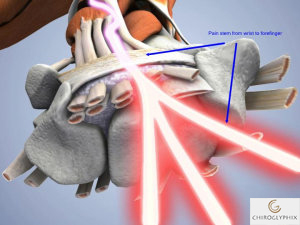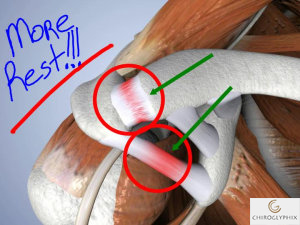 Create custom playlists from the software to create 'movies' for prospects, first-time patients, or patients with recurring conditions. Also create movies from playlists to play on a flat-screen TV in your waiting room. Customize them with clinic messages, logo, referral programs, and even photos.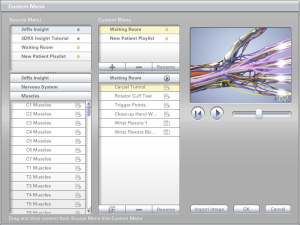 Manage multiple users of the software and allow for individual settings and custom playlists for each.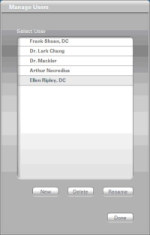 Chiroglyphix offers your practice the ability to stand out from the competition while marketing effectively. Unlock your business potential today.
Order Now
Literature
To Receive a demo call our office at 800-456-2622.